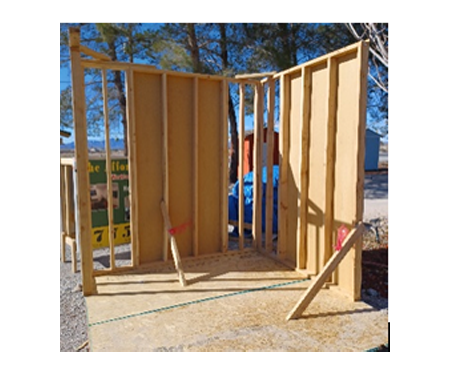 Order our panel kits system for you do-it-yourselfers, whether it is a shed, barn, new home, tiny home, or home office, our panel system is easy to use and assemble.  They come with siding already attached making it a simple process. We build 90-degree corner units for easy tilt-up capabilities.

We can customize the siding types, be it smart board or OSB that is ready for stucco. Utilizing panels made on jigs simplifies the projects enormously and increases the speed of time to assemble, allowing more support and strength. When the panels are assembled at the joints, they become a 2x4x2 basically a 4x4 every four feet (See the picture).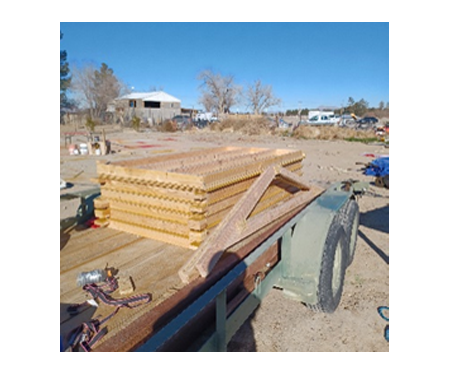 Cost per panel without insulation:         $250 per panel plus tax.

Cost of a 90-degree 2ftx2ft corner piece: $150 per corner unit plus tax.